Presentation Material Optifer®
---
OptiFer® Alpha OptiFer® Alpha is the new basic tablet containing all iron in the pure form of hemoglobin with much higher efficacy and better tolerance than any other form of oral iron.
---
OptiFer® B tablets are designed especially to help and improve blood formation. Vitamin B6 (pyridoxine) helps the body turn food into energy. It can also help the body ght infections. Pregnant and breastfeeding women need it to help their babies' brains develop normally.
---
OptiFer® C tablets is the iron supplement for situations where the normal diet is not enough and can offer an adequate intake of iron or for chronics suering from low iron counts in need of long-term therapy.
---
OptiFer® F tablets is the original Heme-Iron supplement for the female that look after her fertility and would like to have a pregnancy as OptiFer® F besides Heme-Iron is containing folic acid, which is essential and important vitamin for fertility and in aiding the pregnancy.
---
OptiFer® M is an iron and mineral supplement for the hard-working Man in an active life. Magnesium, Zinc, Chromium and Selenium are trace minerals seen as typically essential for males.
---
OptiFer® Kiddo are crunchy bear-shaped strawberry-tasting tablets containing the most important vitamins and minerals for growing children. OptiFer® Kiddo provides a healthy source of Vitamin A, B1, B2, B3, B6, B12 as well as Folic acid, Biotin, Vitamin C, D, E, Iron, Selenium and Iodine.
---
OptiFer®Easy are user-friendly chrunchy blackcurrant-avored tablets designed especially for the fertile female that has low iron counts due to menstruation and diet. OptiFer®Easy contains vitamins C, B6, B12 and folic acid as well as minerals that are important for this group.
---
New OptiFer® Vital chewable tablets are for the elderly that prefer this type before tonics or hard tablets. OptiFer® Vital provides vitamins and minerals that are easy to administer and are chosen particularly for the older generation.
---
About the Latest Action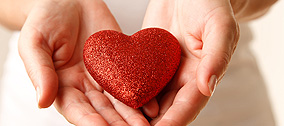 The OptiFer® Series of original Heme-Iron products are made in Sweden under full HACCP quality standards.
WHAT THE DOCTORS HAVE TO SAY
I have a number of patients that have taken heme iron preparations for years. They have kept a satisfactory iron balance without the unfortunately all-too-common side effects that are often associated with iron preparations.
Dietary-based treatment containing heme iron has few side effects and can be used efficiently to improve the iron status of women of reproductive age.