Chronic Diseases
Chronic diseases often connected to anaemia
There is a large number of chronics in various diseases with anaemia. These are for instance Chronic kidney disease, Inflammatory bowel disease or Coronary heart disease patients and many others.
Why intravenous iron isn't always good
Chronics usually receive regular syntethic oral non-heme tablets with high doses until treatment fails due to side-effects. The remaining alternative is very expensive and inconvenient intravenous iron. There are potential risks with repeated iron injections over a longer perod of time: Overdosing and Increased oxidative stress.
Intravenous iron injections have been shown to be effective, the iron depots in the body are secured and blood genesis is more effective. Side-effects in conjunction with the injections are few but serious allergic reactions may appear. There are theoretical risks with iron injections over a longer period of time. Intravenous iron injections cause periods of exacerbation of oxidative stress in the circulation. Additionally the iron content in the body is often too high, which is associated with chronic inflammation and vascular damage. This is especially worrying since it is known that patients with e.g CKD have increased oxidative stress, chronic low-level inflammation and serious vascular disease. This is considered part of the exlanation as to why CKD patients often die prematurely because of cardio-vascular disease.
Therapy over long time
Tolerance for heme iron is equal or close to placebo. There is no change in tolerance over time.The absorption of heme iron is several times higher and the side-effects rate significantly lower than for non-heme oral iron. Heme iron is absorbed through a separate pathway and does not have to be discontinued when intravenous treatment is started. This can allow for longer intervals between resource-heavy, inconvenient and painful injections.
It also makes for easy self-medication and freedom to travel.
About the Latest Action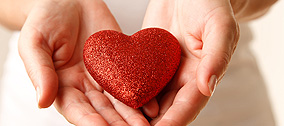 The OptiFer® Series of original Heme-Iron products are made in Sweden under full HACCP quality standards.
WHAT THE DOCTORS HAVE TO SAY
I have a number of patients that have taken heme iron preparations for years. They have kept a satisfactory iron balance without the unfortunately all-too-common side effects that are often associated with iron preparations.
Dietary-based treatment containing heme iron has few side effects and can be used efficiently to improve the iron status of women of reproductive age.