Iron Deficiency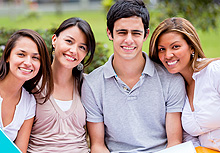 Iron carries oxygen to all cells in the body and takes part in many processes in the body.
All iron comes from the diet and when not sufficiently present, levels will drop.
Learn More
Why it's needed
Iron is an important part of the red blood cells that transport oxygen to all parts of the body. It can not be substituted with anything else.
Iron is the fourth most common element in the earth crust and thought to be the main content of the earth core. Iron is also fundamental for life.
Learn More
WHAT THE DOCTORS HAVE TO SAY

I, Dr Ricardo Torviso, MD, have professionally used OptiFer® iron supplementation tablets for my patients with moderate iron deficiency and my experience and tests is that OptiFer® works well, being both efficient and well tolerated. This form of supplementation is needed because synthetic oral iron gives potentially therapy-harming side-effects and the alternative, intravenous iron is very expensive and has side-effects.

Ricardo Torviso, MD